HOWARD SHU ADVANCES TO THE ROUND OF 16 AT THE SAARLORLUX OPEN 2020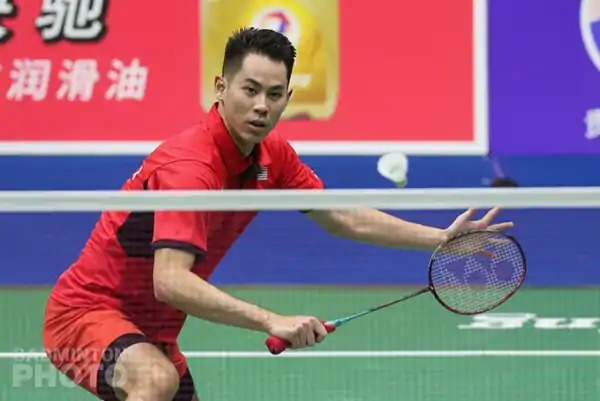 American Howard Shu is back in international action for the first time since March and has advanced to the Round of 16 at the SaarLorLux Open 2020 in Saarbrücken, Saarland, Germany.
Competing in men's singles, Shu opened the tournament on Tuesday with a victory over Italian Fabio Caponio, 21-19, 23-21.
In game one, Shu controlled the match early and maintained a four-point lead, 11-7. From there Caponio battled back and tied the game at 13-13. The two traded points until the game was tied again, 18-18. Shu scored the next two points and won, 21-19.
Game two was dominated early by Caponio. The Italian scored the first four points of the game and led by as many as nine, 12-3. But Shu rallied to score 13 of the next 17 points and tied the game, 16-16. Shu carried that momentum to take a 20-18 lead, only to have Caponio rally back earn an opportunity for game point at 21-20. But Shu would not be stopped. The American scored the final three points of the game to come back and win the game and the match, 23-21.
Shu was set to face Lakshya Sen (India), the #2 seed in the tournament and the reigning SaarLorLux Open champion, in the round of 32 on Wednesday, but earned a walkover victory due to Sen withdrawing.
In the Round of 16, Shu will now face Tobias Kuenzi (Switzerland) on Thursday, October 29 at 3:15 pm local time. Kuenzi is ranked 189th in the world in men's singles, won his opening round match over Elias Bracke (Germany), 19-21, 21-17, 21-9, and then won his second round match against Milan Ludik via walkover.
For full results from the SaarLorLux Open 2020, CLICK HERE.