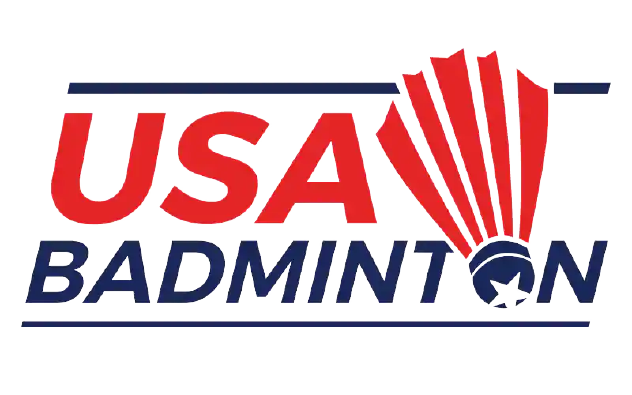 Junior Tournament Schedules
The host Club must be compliant with USAB (Club Membership Requirements) – please contact Rachel Bui at Rachel.Bui@usabadminton.org if you have any questions.
All Club Owners/Administrators/Staff/Coaches need to be compliant with a current USAB Membership, Background Check and SafeSport Certification. If any of the requirements for any of the above mentioned individuals at the club are expiring during the tournaments dates, the tournament will not be sanctioned.
2021-2022
This is a TENTATIVE Junior Tournament Schedule for 2021-2022. Be aware that dates or locations may change due to the ever-changing situation of the pandemic and other factors and ensure that any flights you schedule have REFUNDABLE TICKETS.
Vaccines for participants may be mandated by the county in which the tournament is held.
Last updated 11/28/21.
2020-2021
2019-2020
2019 NE IBC Open Local Championships #1

2019 YONEX HPBC NW Open Regional Championships

Harbor Pointe Badminton Club

2019 SBC Open Local Championships #1

2019 YONEX BBC NE Open Regional Championships

2019 ZBTC Open Local Championships #1

2019 MBC Open Local Championships #1

2019 YONEX CBA NorCal Open Regional Championships

California Badminton Academy

11/16/19-11/17/19
2019 QBC Open Local Championships
NE
Queensborough Badminton Center
OLC

2019 DFW South Open Local Championships #1

South
DFW Badminton Center

2020 YONEX FB South Open Regional Championships

2020 MBC Open Local Championships #2

2/1/20-2/2/20
 2020 HBC South CRC
South
 Houston Badminton Center
CRC

2020 YONEX SoCal Open Regional Championships

2/22/20-2/23/20
2020 Dave Freeman OLC
SoCal
San Diego Badminton Club
OLC

2020 JIT – Pan Am Junior Championships

CANCELLED

 4/16/20 (PM only if needed), 4/17/20 and 4/19/20
2020 USBA Open Local Championships
 NorCal
CANCELLED
 OLC

2020 YONEX SPBA MW Open Regional Championships

2020 USAB Junior National Championships

7/31/20 – 8/2/20
2020 JIT – World Junior Championships
National
CANCELLED
JITW