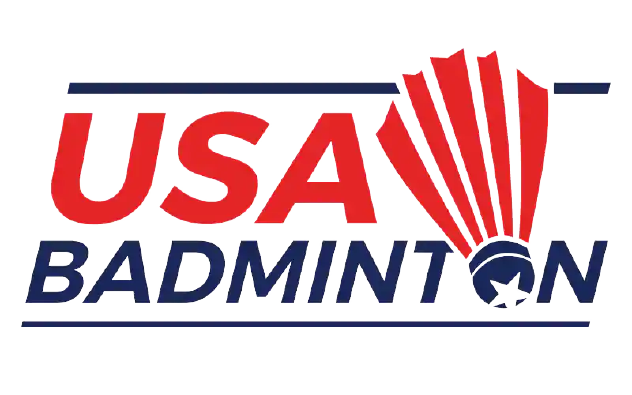 The Junior Advisory Group (JAG) is a group of individuals (parents and non-parents) who volunteer to represent their respective regions to assist the USA Badminton (USAB) National Office in matters pertaining to junior athlete development. The JAG Membership Term of Service is for two (2) years.
The Junior Advisory Group (JAG) contributes to:
1. Assisting with site development for Junior International Selection Events and the other Junior Tournament sites at the regional level.
2. Providing input and working with the High-Performance Advisory Group (HPAG) regarding junior development.
3. Providing support for the national junior ranking system.
4. Identifying regional tournament venues, coordinating junior ranking tournament dates, and supporting and guiding the respective tournament directors regarding junior tournament hosting requirements to ensure that the respective junior ranking tournaments in their regions run smoothly.
5. Providing input for the development of the USAB Junior Ranking Tournament Structure.
6. Supporting coaching development (including the management of the Coach Pass at tournaments).
7. Working with the USAB office to support the promotion of the development of badminton, coaching certification, and especially Safe Sport.
Regions:
Region 1 (Northeast) – Maine, New Hampshire, Vermont, Massachusetts, New York, Pennsylvania, Rhode Island, Connecticut, New Jersey, Delaware, Maryland, Washington DC, West Virginia, and Virginia.
Region 2 (Midwest) – Ohio, Kentucky, Michigan, Indiana, Illinois, Wisconsin, Minnesota, Iowa, Missouri, North Dakota, South Dakota, Nebraska, and Kansas.
Region 3 (Southern) – North Carolina, South Carolina, Georgia, Florida, Alabama, Mississippi, Louisiana, Texas, Oklahoma, Arkansas, and Tennessee.
Region 4 (Northwest) – Alaska, Washington, Oregon, Idaho, Montana, Wyoming, and Colorado.
Region 5 (Southwest) – Southern California, all counties south of the San Louis Obispo-Kern-San Bernardino county line, Southern Nevada (Clark County), Arizona, New Mexico, and Hawaii.
Region 6 (Pacific) – Northern California, all counties north of the San Louis Obispo-Kern-San Bernardino county line, Northern Nevada (all of Nevada except Clark County), and Utah.
Region 1 – Michelle Cruz
Term: January 31, 2021 – January 31, 2023
Email: akosishs@gmail.com
Region 2 – Shannon Pohl Mitchell
Term: January 31, 2021 – January 31, 2023
Email: badminton@shannonpohl.com
Region 3 – Cin Abidin
Term: January 31, 2020 – January 31, 2022
Email: cabidin@hotmail.com
Region 4 – Katy Li
Term: January 31, 2021 – January 31, 2023
Email: lzketty@gmail.com
Region 5 – Cora Tanuwidjaja
Term: January 31, 2021 – January 31, 2023
Email: Cora.tanuwidjaja@gmail.com
Region 6 – Pavan Vedere
Term: January 31, 2020 – January 31, 2022
Email: pvedere@yahoo.com
Athlete/Board of Directors Representative – (Open)
Email:
Staff Liaison – Linda French
Emails: Linda.French@usabadminton.org