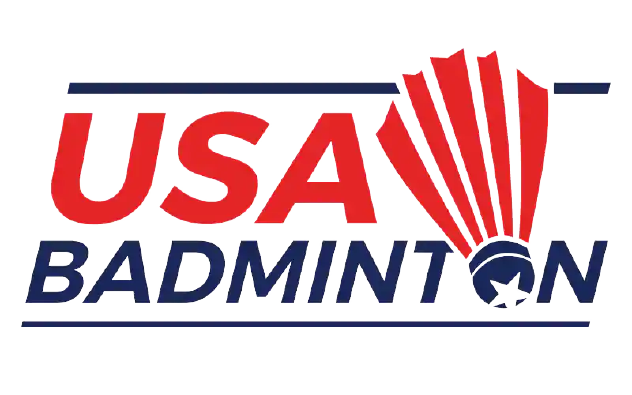 Technical Officials Advisory Group
The Technical Officials Advisory Group (TOAG) is made up of individuals who volunteer to represent their respective regions in assisting USA Badminton (USAB) National Office in matters related to tournament officiating.  Our volunteers are our most valued and essential contributors as they ensure the continued growth of the sport of badminton in the U.S. Technical Officials (TO's) are a group of experts who play a crucial role in the development of badminton. USAB is committed to developing, maintaining, and improving its TO's so that its members are served by top qualified officials for its events in the U.S. The coordination and management of the TO's for USAB is the responsibility of the Technical Officials Advisory Group.
Mission Statement
The TOAG is established to organize, promote, advance, and regulate Technical Officials for the sport of badminton in the United States.
Duties and Responsibilities (Term Length: 4 years; Term Limit: none)
– We are to determine tournaments to be supported in the USA Badminton schedule.
– Make up the list of Technical Official appointments for the domestic calendar year as well as the appointments for international exchange tournaments.
– Approve Pan American and foreign official invitations.
– Conduct assessment for advancement within the umpire and referee ranks.
– Maintain the exams for advancement and administer them.
– Conduct periodic umpire and referee courses to increase the number of qualified officials throughout the US.
– Help in setting the officials fee for tournaments.
Regions:
Region 1 (Northeast) – Maine, New Hampshire, Vermont, Massachusetts, New York, Pennsylvania, Rhode Island, Connecticut, New Jersey, Delaware, Maryland, Washington DC, West Virginia, and Virginia.
Region 2 (Midwest) – Ohio, Kentucky, Michigan, Indiana, Illinois, Wisconsin, Minnesota, Iowa, Missouri, North Dakota, South Dakota, Nebraska, and Kansas.
Region 3 (Southern) – North Carolina, South Carolina, Georgia, Florida, Alabama, Mississippi, Louisiana, Texas, Oklahoma, Arkansas, and Tennessee.
Region 4 (Northwest) – Alaska, Washington, Oregon, Idaho, Montana, Wyoming, and Colorado.
Region 5 (Southwest) – Southern California, all counties south of the San Louis Obispo-Kern-San Bernardino county line, Southern Nevada (Clark County), Arizona, New Mexico, and Hawaii.
Region 6 (Pacific) – Northern California, all counties north of the San Louis Obispo-Kern-San Bernardino county line, Northern Nevada (all of Nevada except Clark County), and Utah.
Region 1 (Northeast) – Diane Peng
Term: January 31, 2021 – January 31, 2025
Email: dianepeng@yahoo.com
Region 2 (Midwest) – Derek Lin
Term: January 31, 2021 – January 31, 2025
Email:

258dhl@gmail.com
Region 3 (Southern) – Phillip Ayoung-Chee
Term: January 31, 2021 – January 31, 2025
Email: philchee@gmail.com
Region 4 (Northwest) – Arthur (Qin) Zhu
Term: January 31,2021 – January 31, 2025
Email: arthurzq@gmail.com
Region 5 (Southwest) – Jacqueline Myers
Term: January 31, 2021 – January 31, 2025
Email: jwmyers@uci.edu
Region 6 (Pacific) – Yi Wang
Term: January 31, 2021 – January 31, 2025
Email: yiw2000@gmail.com
Head Assessor – Elaine Kong
Term: January 31, 2021 – January 31, 2025
Email: ekong3@sbcglobal.net
Head Assessor – Ian Counter
Term: January 31, 2021 – January 31, 2025
Email: icounter@gmail.com
International TO Liaison – Kevin Banh
Email: kevin.banh0@gmail.com
Athlete Representative – Jayci Simon
Email: jaycisimon@gmail.com
Staff Liaison – Linda French
Email: Linda.French@usabadminton.org