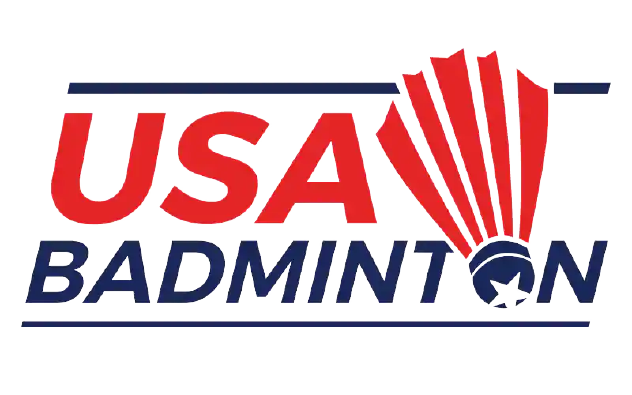 Technical Officials Advisory Group
The Technical Officials Advisory Group (TOAG) is made up of individuals (parents and non-parents) who volunteer to represent their respective regions in assisting USA Badminton (USAB) National Office in matters related to tournament officiating.  Our volunteers are our most valued and essential contributors as they ensure the continued growth of the sport of badminton in the U.S. Technical Officials (TO's) are a group of experts who play a crucial role in the development of badminton. USAB is committed to developing, maintaining, and improving its TO's so that its members are served by top qualified officials for its events in the U.S. The coordination and management of the TO's for USAB is the responsibility of the Technical Officials Advisory Group.
Regions:
Region 1 (Northeast) – Maine, New Hampshire, Vermont, Massachusetts, New York, Pennsylvania, Rhode Island, Connecticut, New Jersey, Delaware, Maryland, Washington DC, West Virginia, and Virginia.
Region 2 (Midwest) – Ohio, Kentucky, Michigan, Indiana, Illinois, Wisconsin, Minnesota, Iowa, Missouri, North Dakota, South Dakota, Nebraska, and Kansas.
Region 3 (Southern) – North Carolina, South Carolina, Georgia, Florida, Alabama, Mississippi, Louisiana, Texas, Oklahoma, Arkansas, and Tennessee.
Region 4 (Northwest) – Alaska, Washington, Oregon, Idaho, Montana, Wyoming, and Colorado.
Region 5 (Southwest) – Southern California, all counties south of the San Louis Obispo-Kern-San Bernardino county line, Southern Nevada (Clark County), Arizona, New Mexico, and Hawaii.
Region 6 (Pacific) – Northern California, all counties north of the San Louis Obispo-Kern-San Bernardino county line, Northern Nevada (all of Nevada except Clark County), and Utah.
Region 1 (Northeast) – Beth Sopka
Term: January 31, 2021 – January 31, 2023
Email:  bsopka@gmail.com
Region 2 (Midwest) – OPEN – Vacant until filled. If interested in volunteering, please contact ContactUs@usabadminton.org
Term:
Email:
Region 3 (Southern) – Phillip Ayoung-Chee
Term: January 31, 2021 – January 31, 2023
Email: pchee@yahoo.com
Region 4 (Northwest) – OPEN – Vacant until filled. If interested in volunteering, please contact ContactUs@usabadminton.org
Term:
Email:
Region 5 (Southwest) – Jacqueline Myers
Term: January 31, 2021 – January 31, 2023
Email: jwmyers@hs.uci.edu
Region 6 (Pacific) – Yi Wang
Term: January 31, 2021 – January 31, 2023
Email: yiw2000@gmail.com
Head Assessor – Elaine Kong
Term: January 31, 2021 – January 31, 2023
Email: ekong3@sbcglobal.net
Head Assessor – Ian Counter
Term: January 31, 2021 – January 31, 2023
Email: icounter@gmail.com
Athlete Representative – Benny Luo
Email: bennyusab@gmail.com
Staff Liaison – Linda French
Email: Linda.French@usabadminton.org