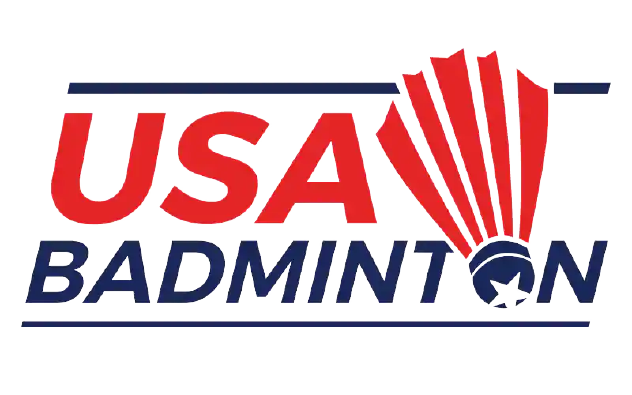 Adult Tournament Schedules
The host Club must be compliant with USAB (Club Membership Requirements) – please contact Rachel Bui at Rachel.Bui@usabadminton.org if you have any questions.
All Club Owners/Administrators/Staff/Coaches need to be compliant with a current USAB Membership, Background Check and SafeSport Certification. If any of the requirements for any of the above mentioned individuals at the club are expiring during the tournaments dates, the tournament will not be sanctioned.
For all tournaments entered, please be sure to go through the Entry Checklist to ensure a complete entry. This can be found on the first page of every prospectus.
Use the following shirt sizes: Youth Small, Youth Medium, Youth Large, Youth X-Large, Adult XS, Adult S, Adult M, Adult L, Adult XL
2023-2024
This is a
TENTATIVE
Adult Tournament Schedule for 2023-2024. Be aware that dates or locations may change due to the ever-changing situation of the pandemic and other factors and ensure that any flights you schedule have
REFUNDABLE TICKETS
. Vaccines for participants may be mandated by the county in which the tournament is held. Last updated 9/6/2023.
| Dates | Tournament Name | Region | Host Club | Type of Tournament | Prospectus |
| --- | --- | --- | --- | --- | --- |
| 11/24/23 – 11/26/23 | 2023 Bay Badminton Championships | | Bay Badminton Center | Open | 2023 Bay Badminton Championships Prospectus |
| 12/29/23 – 12/31/23 | 2023 Yonex U.S. Adult National Championships | | Triangle Badminton & Table Tennis | National Championships | 2023 Yonex Adult National Championships Prospectus |
| 12/29/23 – 12/31/23 | 2023 U.S. Para National Championships | | Triangle Badminton & Table Tennis | | 2023 Para National Championships Prospectus |
| 4/5/24 – 4/7/24 | 2024 Dave Freeman Open | | San Diego Badminton Club | Open | 2024 Dave Freeman Open Prospectus |
| 5/3/24 – 5/5/24 | 2024 Frisco Open | | Frisco Badminton | | 2024 Frisco Open Prospectus |