Day 2 of 2022 Pan Am Para-Badminton Championships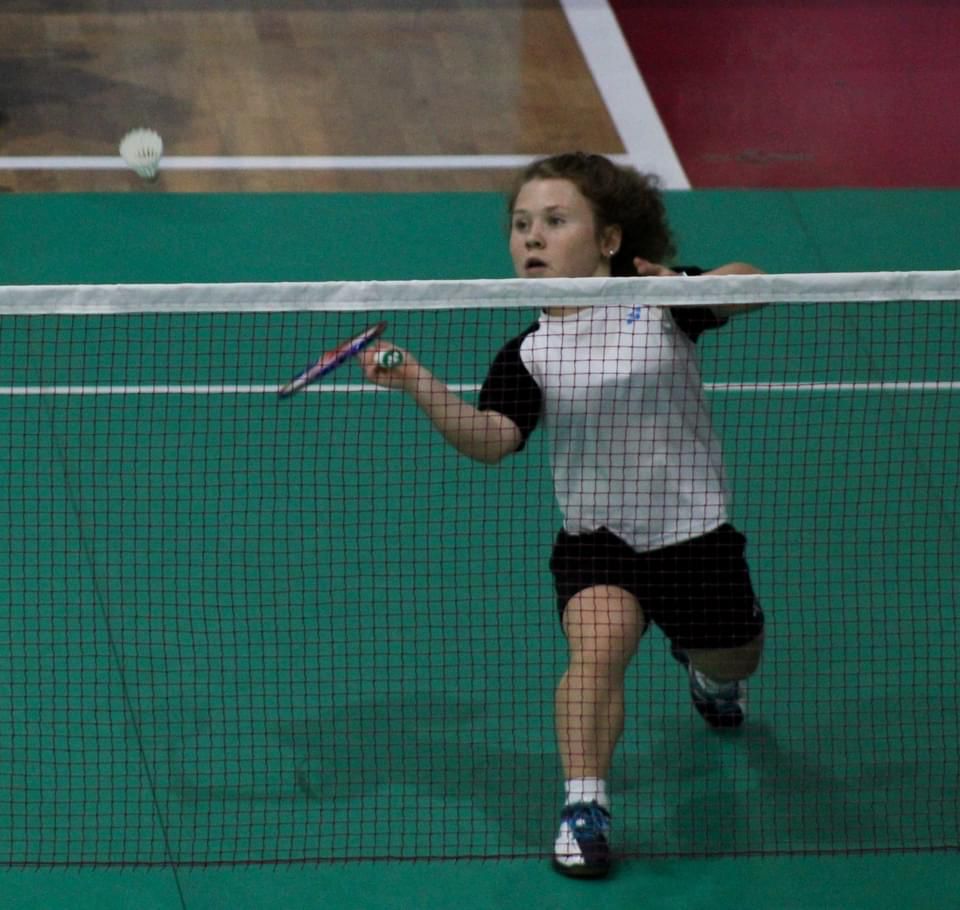 By Mike Krajewski
The second day of competition at the 2022 Pan Am Para-Badminton Championships saw all four Team USA athletes in action, playing ten total matches throughout the day.
Mixed doubles (SH6) pair Jayci Simon and Miles Krajewski saw their first action of the week with a win against Canada's Justin Kendrick and Peru's Rosa Luisa Velasquez Turin (21-12, 21-19).
In women's singles (SH6), Simon defeated Argentina's Karina Loyola (21-16, 21-13) and Peru's World No. 11 Rubi Milagros Fernandez Vargas (21-17, 21-18).
The matches marked Simon's return to international para-badminton after a two-year hiatus after last competing in February 2022 at the Peru International. "Your playing is only as good as your training, so after being off for 2-1/2 years, it feels really good to have a successful day," Simon remarked on her return.
Krajewski, who had four matches, completed the day without a loss. In addition to his mixed doubles win, he also defeated Argentina's Jonatan Mattos (21-9, 21-8) and Mexico's Gerardo Armando Castillos Silos (21-9, 21-9) in men's singles (SH6). He advances to the Round of 16, where he has a bye into the quarterfinals. In men's doubles (SH6), he and Brazil's Vitor Tavares defeated Brazil's Dheyvid Bisto De Almeida and Marcio Dellafina (21-9, 21-9).
In women's singles (WH1), Amy Burnett defeated Joy Ann Clarke from Barbados (21-7, 21-4) to advance into the semifinals. In mixed doubles (WH1/WH2), Burnett and her partner from Mexico, Arturo Zambrano Alejo, fell to Chile's Jaime Aranguiz and Brazil's Ana Gomes (6-21, 5-21). In women's doubles (Wh1/WH2), Burnett and Chile's Daniela Zapata will play their next match on Thursday.
In men's doubles (SL3/SL4), Richard Alcaraz and Peru's Albert Manuel Puente Perez defeated Argentina's Jonathan Torres and Dominican Republic's Odalis Leonel Gomez Vargas (21-15, 21-12). They fell to Peru's No. 1 seed Renzo Diquez Bances Morales and Pedro Pablo DeVinatea (10-21, 14-21) and will have their final men's doubles match on Thursday. In men's singles, Alcaraz was defeated by Peru's No. 5/6 seed Renzo Diquez Bances Morales (5-21, 16-21).
All four athletes have matches entering the third day of competition on Thursday.
To see results from the tournament, click here.
Livestreaming is available on the Badminton Pan Am YouTube channel.