Linda French Named as USA Badminton CEO
USA Badminton has unanimously selected Olympian Linda French to serve in the position of Chief Executive Officer.
"The entire board of directors for USAB cannot be anymore blessed to name Linda French as our CEO," said USAB Board of Directors Chair Ken Wong. "As the Chairman of the Board, I cannot think of a better-qualified person to have in this position that would be working with our Board of Directors as we continue to grow the sport of badminton in the US."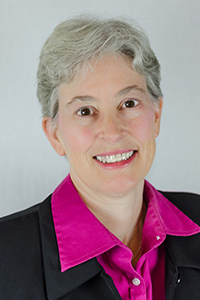 French has served as the Interim CEO since July 1, 2019. "I am thrilled to be named CEO. I had the incredible honor of representing the United States in 1992 at the Olympic Games in Barcelona, Spain, and in 1996 in Atlanta," said French. My family has been involved in badminton since my grandfather helped found the American Badminton Association in 1937-1938."
French's goals include enhancing education and opportunities for athletes, coaches, and technical officials, bringing value to USAB members, and having badminton recognized by the NCAA as an emerging sport for women before the 2028 Olympic Games in Los Angeles.
A graduate of the University of San Diego School of Law, French has been a practicing attorney for the past 20+ years specializing in immigration law, working as a solo-practitioner, in a boutique firm and at a large national firm where she supervised a team of 12 paralegals in the H-1B group. She has extensive experience with business immigration, family law, removal, and federal litigation and has represented victims of domestic abuse on a pro bono basis.
Inducted into the USA Badminton Hall of Fame in 2004, French is the holder of 12 U.S. National titles, Illinois High School titles, and both team and individual Collegiate National Titles at both the University of Wisconsin – Madison and Arizona State University. She represented the United States in numerous international competitions throughout her badminton career, including medaling in the Pan American Games in 1995.
In addition to her badminton career as a player, French served as Interim National Badminton Coach at the U.S. Olympic Training Center in Colorado Springs, Colorado, Uber Cup Coach in 1998, and on the USOC Legislative Committee, the Athletes Advisory Council, and the USAB Board of Directors.