Spokane To Host 2023 Badminton World Federation World Junior Championships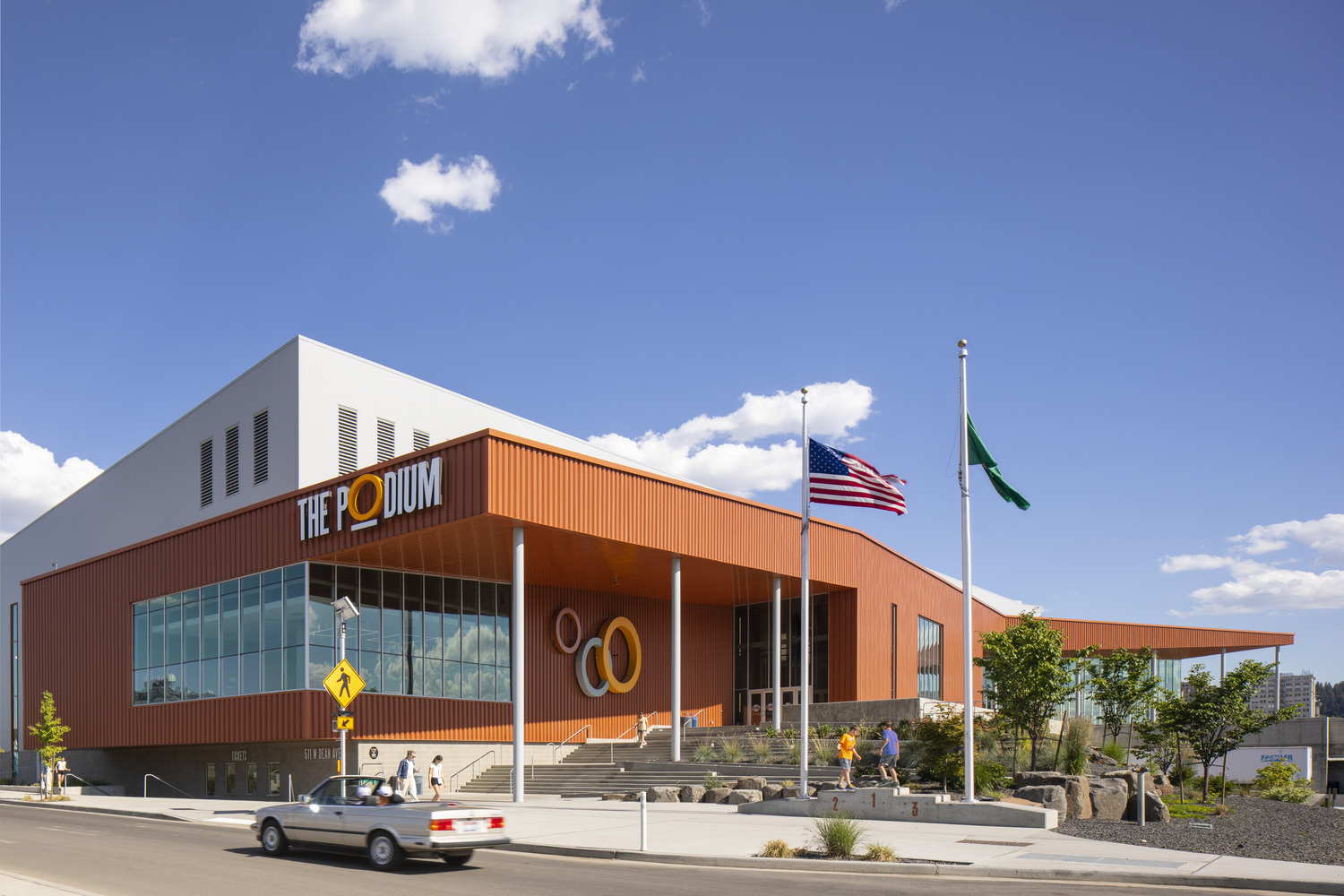 SPOKANE, WA – International badminton athletes from 50 countries will descend on Spokane this fall when the city hosts the 2023 Badminton World Federation (BWF) Junior Championships, September 24-October 8, 2023.
"In addition to providing the highest-level competition, The Podium Powered by STCU will also provide a platform for international friendship and goodwill among the top rising athletes from around the world." Linda French, CEO of USA Badminton said.
"I'm delighted that Spokane will host the BWF World Junior Championships 2023," said BWF President Poul-Erik Høyer. "As an important economic, cultural and tourist centre, Spokane has several attractions, and I'm sure visiting teams will be thrilled with the opportunity to explore the city when they arrive for the championships."
Four hundred athletes from over 50 countries will travel to Spokane including top contenders from France, Germany, India, Belgium, Malaysia, Denmark, Netherlands, Italy, Estonia, Guatemala, Indonesia, and Canada.
"This event will provide a fantastic opportunity for young badminton players from around the world to showcase their skills and compete at the highest level," said Fred Teng, Chairman of USA Badminton. "With the support of BWF, Spokane Sports and our dedicated badminton community, we look forward to welcoming the world to the United States for this exciting competition."
Championship Facts:
Two weeks of incredible competition, September 24-October 8, 2023
Mixed team championship and individual championship
400 athletes, age 19 and under will be competing
9 Championship courts
International travelers from 50 countries
1,000 visiting spectators, coaches, and event administrators
5,000 hotel room nights will be utilized in Spokane
Generating $5 million in tourism spending
In addition, The Podium Powered by STCU will host the 2023 USA Badminton Junior National Championships in late June, giving Spokane a great opportunity to become more familiar with the fast-paced sport. As a sports venue, The Podium will once-again show off its flexibility when it transforms into a championship badminton facility. Floor to ceiling, dark curtains will be used around the inside perimeter for better visual acuity on the courts.
With just six months to go, intense preparations have already started.
"This is a milestone event for our organization and Spokane. We are honored to be the first American city chosen to host this prestigious event," Spokane Sports CEO Ashley Blake said, "It's also the first time our city has hosted a world championship, an exciting indication of what's possible when you pair a world-class sports facility with community leaders who support economic development through sports tourism."
Spokane Sports is locating translators, briefing our hotel and business partners, and working with our local and regional badminton clubs to make sure this event exceeds expectations.
Volunteer opportunities and ticket information will be coming soon. An athlete draw event is slated for August 2.
About USA Badminton
USA Badminton (USAB) is the recognized national governing body for the sport of
badminton in the United States. As the national governing body, USAB oversees a
multitude of systems, but our ultimate goal is to create and foster increased
participation in the sport of badminton nationwide as well as develop and support our American athletes. We are dedicated to serving our community while practicing our core values of integrity, diversity, equality, respect, and commitment to athletes.
About Spokane Sports
Founded in 1989, Spokane Sports is a non-profit, economic development organization responsible for recruiting, retaining, and facilitating sports events for the Spokane region. As advocates for sports development, our efforts help our region
realize the economic, social, and community development benefits of sports. Learn
more by visiting us online.
About The Podium Powered by STCU
Spokane is proud to announce an all new, indoor multi-sport venue. Completed in Fall 2021, this world-class facility is located in the heart of downtown, giving athletes
front-door access to restaurants, hotels, and entertainment. The project forged several unique partnerships and funding approaches, all with the intent to generate economic impact and put Spokane on the map for sports tourism.
About Badminton World Federation
The Badminton World Federation (BWF) is the international governing body of the sport of badminton, recognized by the International Olympic Committee (IOC) and the International Paralympic Committee (IPC). It was originally the International Badminton Federation (IBF) which was founded on 5 July 1934, before being rechristened the Badminton World Federation in 2006.
The purpose and objectives of BWF include regulating, promoting, developing and popularizing the sport of badminton throughout the world and organizing, conducting and presenting international events at the highest level.
The BWF's vision is to make badminton a leading global sport accessible to all – giving every child a chance to play for life. Its mission is to lead and inspire all stakeholders; to deliver entertainment through exciting events to drive fan experience; and to create innovative, impactful, and sustainable development initiatives.
BWF has its headquarters in Kuala Lumpur, Malaysia, with 198 Member Associations
worldwide.
Poul-Erik Høyer is the BWF President, and Thomas Lund is the BWF Secretary General.
Websites: www.badminton.sport and www.bwf.sport