U.S. Advancing Into Quarterfinals at Junior Pan Am Games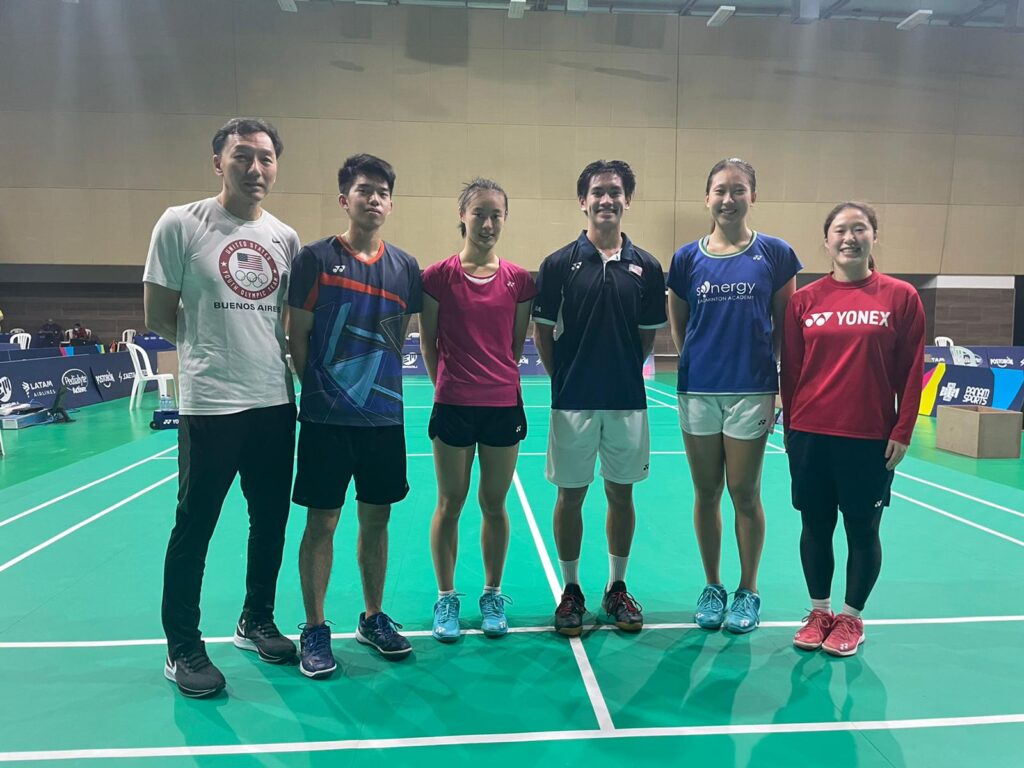 Following No. 2 Seed Jennie Gai's 21-10 and 21-18 win against Cuba's Yeily Mari Ortiz Rodriguez and Joshua Yang's tough loss against Mexico's No. 2 seed Luis Armando Montoya Navarro, 21-16 and 21-17, the U.S. entered the second day of competition with three players still competing in the 2021 Junior Pan Am Games in Cali, Colombia. 
In men's singles, Don Henley Averia began the day against Colombia's Yamit Gironza. Averia defeated Gironza 21-11 and 21-16.
Natalie Chi's match in women's singles followed, where she faced Guatemala's ⅝ seed Alejandra Jose Paiz Quan. Chi won the match 21-7, 21-19.
This evening, the U.S. women's singles No. 2 seed Jennie Gai will face Mexico's Vanessa Maricela Garcia Contreras to close out U.S. competition on the second day of play.
To follow the U.S. badminton results from the second day of the Junior Pan Am Games, click here.
Photo Credits: Badminton Pan Am