USA Badminton Participates in 2023 USOPC-NGB Medical Conference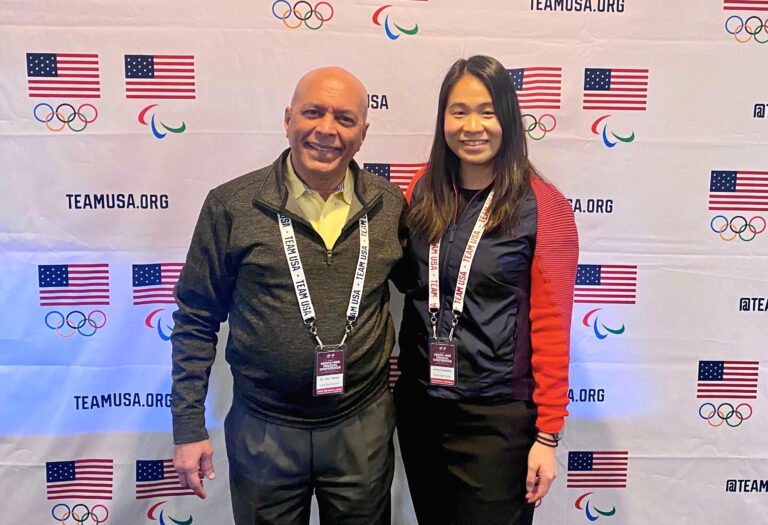 USA Badminton's medical practitioners participated in the third annual USOPC-NGB Medical Conference at the Colorado Springs Olympic & Paralympic Training Center in Colorado Springs, Colorado from March 30 – April 1.
USA Badminton medical lead, Dr. Rajeev Trehan and Jamie Subandhi, D.P.T. attended the three-day event in-person, while Abhinav Yadav D.P.T. attended virtually.
"We are ready to take on anything in the medical, injury, training, Para or mental health domains for USA Badminton," Trehan said. "It is a time of growth energized by a stimulating medical conference."
Many of the conference topics were timely as USA Badminton prepares to host the 2023 Badminton World Federation Junior Championships this fall in Spokane, Washington. Among those sessions, highlights included best practices for emergency action plans for domestic and international competitions and organizing medical coverage for major events.
Throughout the weekend, conference sessions covered a wide variety of topics ranging from exercise physiology, to sleep optimization, mental health, SafeSport, anti-doping, sports nutrition, prosthetics and much more.
"Overall, it's been a very inspiring event," said Subandhi. "I'm looking forward to establishing a medical infrastructure for athletes."