Wang Drives into the Last 16 at Orleans Masters 2021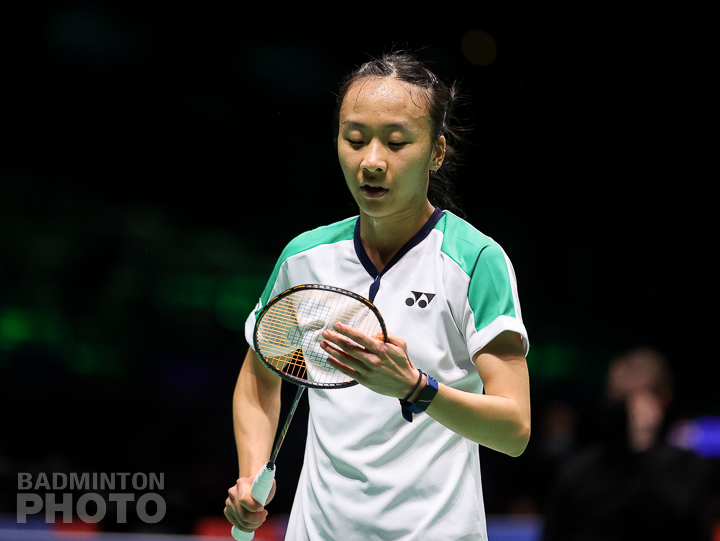 In the first round of the Orleans Masters 2021, Iris Wang faced Malaysia's Lee Ying Ying.
Wang started the first game strong with relentless clears, forcing Lee to hit multiple shots wide and long. Leading 10-3, Wang hit an unexpected low forehand from her backcourt across to the opposite side that took the Malaysian player by surprise, setting up a tumbling net to cap off a strong first-half performance. Out of the interval, Wang continued to pressure Lee with clears and blocked attacks with precision. In the final rally of the game, Wang hit a backhand crosscourt at the net and followed up on the Malaysian's return by lifting the shuttle all the way into the backcourt and completely turning her opponent around to win the game, 21-6.
In the second game, Wang once again created a lead early on but Lee kept pace. The first half of the game was filled with longer rallies as both players sought to tire each other. Lee steadily began to pull closer to Wang's score and tried to catch up with her, as she was only leading by two points at the interval. The turning point came when, right out of the interval, Wang embarked on a 46-shot rally full of driving clears, crosscourts, and blocks that drove both players all over the court. before At the end of the rally, Wang sent Lee to the backcourt and forced a missed return from her exhausted opponent. Including that rally out of the interval, Wang won 10 straight points by forcing inaccurate returns and mental errors against her opponent to win the game, 21-9.
In the next round, Wang will face French Yaelle Hoyaux, who was also dominant in the first round with scores 21-5 and 21-8.
Full results from Orleans Masters 2021 can be found here: https://www.tournamentsoftware.com/sport/draw.aspx…