Wang on to Round of 16 at Hylo Open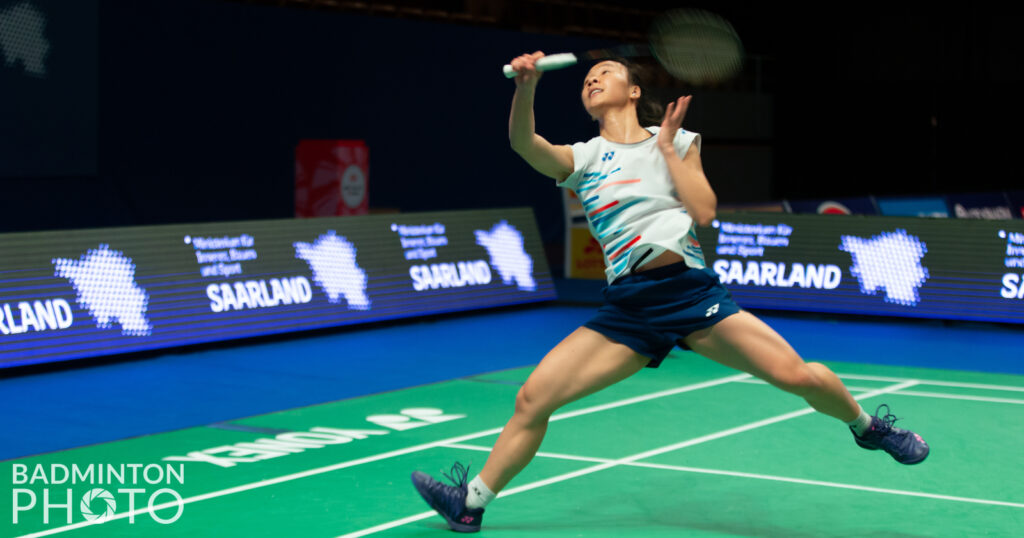 On Wednesday, U.S. women's singles player Iris Wang faced Germany's No. 7 seed, Yvonne Li, in the Round of 32 at the Hylo Open 2021 in Saarbrücken, Germany. Wang dropped the first game but was able to battle back against Germany's World No. 24 in the next two games to win the match. 
In the first game, both players fought hard for the lead with neither player gaining more than 3 consecutive points. Li entered the interval with a 11-10 lead and Wang would narrowly lose the first game 19-21. 
Wang bounced back in the second game with an early 9-5 lead before gaining 10 consecutive points on the way to a 21-11 win. 
In the final game, Wang held an early lead. Li was able to tie the game at 13-13 and maintained a small lead nearing the end, but Wang tied the game at 17-17 and pulled away to win 21-18.
The American player moves on to face Denmark's World No. 32 Line Højmark Kjærsfeldt on Thursday.
Click here to follow Wang's results at the Hylo Open 2021.