Wang Takes Nehwal to the Edge at Orleans Masters 2021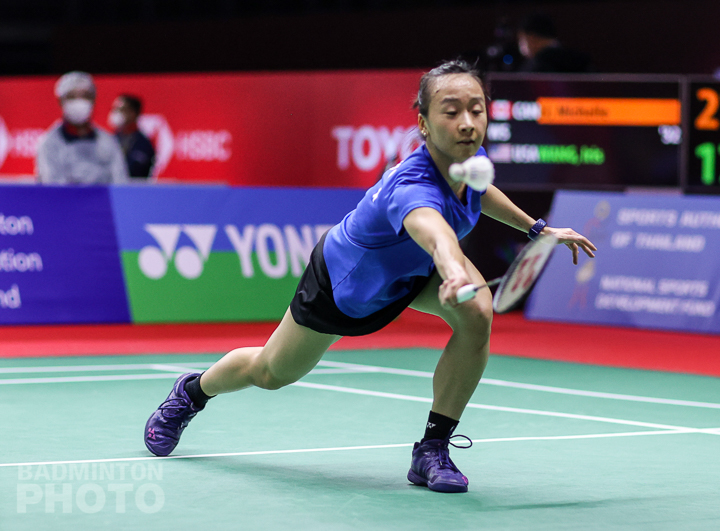 Going into the quarterfinals at the Orleans Masters 2021, Iris Wang faced India's World No. 20 Saina Nehwal.
Early in the first game, Nehwal was able to utilize crosscourt lifts to drive Wang back before placing shots in front of the court. At the interval, Wang was behind 5-11. She began to up the pace, creating numerous blocks and net opportunities for herself that forced Nehwal to extend more. Wang tied the game at 16-16 and then took the lead with a long rally full of daring saves and tight shots at the net. Wang led 19-17 before a pair of crosscourt smashes from Nehwal secured her the win, 21-19.
The second game was far more contested as neither player led by more than two points throughout. Once again, both players displayed impressive control over their shots in countless rallies. Wang led going into the interval, 11-9, and won, 21-17, to force a third game.
In the third game, Wang and Nehwal played a close game early on with Nehwal only opening up a small 3-point lead going into the interval. Wang gradually came back with consistent shots and incredible effort, at one point laying out completely on the floor for a shot. The match went right to the wire with Wang eventually falling short, 21-19, in the deciding game.
Full results from Orleans Masters can be found here:
https://www.tournamentsoftware.com/sport/draw.aspx…
Team USA // BWF — Badminton World Federation
Photo credit: Badmintonphoto