Corbett and Lee Chase Gold Medal for USA at BWF World Junior Championships 2023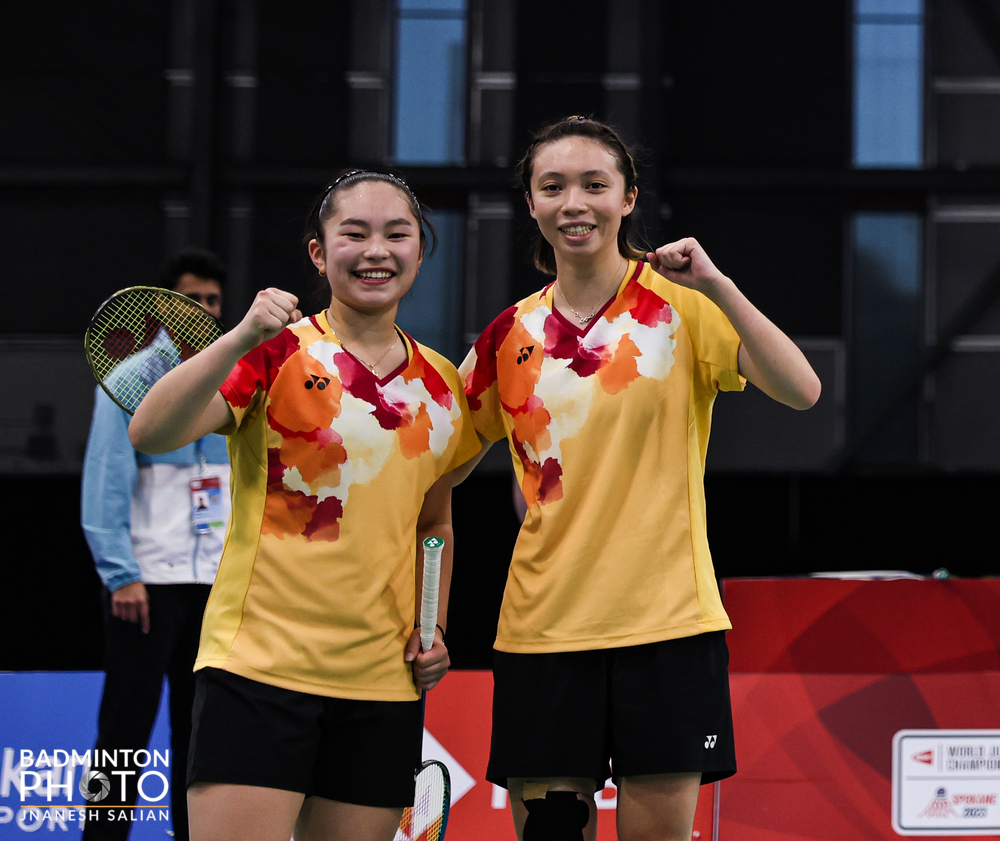 USA Women's Doubles pair Allison Lee and Francesca Corbett continued their historic BWF World Junior Championships run as they defeated the top-seeded Japanese pair Mei Sudo and Nao Yamakita, 18-21, 21-16, 21-13, to earn a spot in the finals taking place on October 8, 2023. 
The pair, who have already made history by becoming the first USA players to make it to the podium at the BWF World Junior Championships, now get a chance to win a gold medal on their home soil. Good luck to them as they face Japan's Maya Taguchi and Aya Tamaki. Livestream will be available on BWF's YouTube as they are the fourth match to be played.